Post by Mike on Mar 18, 2019 8:24:25 GMT -5
taggLIVE - Verb Technology Company, Inc. (VERB)
(formerly nFusz Inc.) -
DD Home
- Anything not linked should be taken as opinion.
New DD page & DEMO for VERB Live.
Things are changing fast! Live streaming for connected devices "smart TVs included" offer a huge opportunity to marketers and taggLIVE!
With Smart TVs quickly becoming "connected", this is a huge advertising market and Verb couldn't be in a better position to dominate this next wave of marketing. TaggLIVE programs can be viewed from devices connected to the web. Clickable taggs "CTA's" can even be added during the broadcast and viewers can respond to offers to purchase products and services, download documents and more through on-screen call-to-actions. All portable devices, computers, as well as smart TVs.
*
-
Verb filed a Patent Application for its Unique In-Video Call-to-Action Technology For Mobile Devices
.
Press release
TaggLIVE will let you broadcast on most video platforms for live presentations, discussions, seminars, training, how-to demonstrations, etc to your viewers. Clickable taggs can be swiped right onto the screen during live events.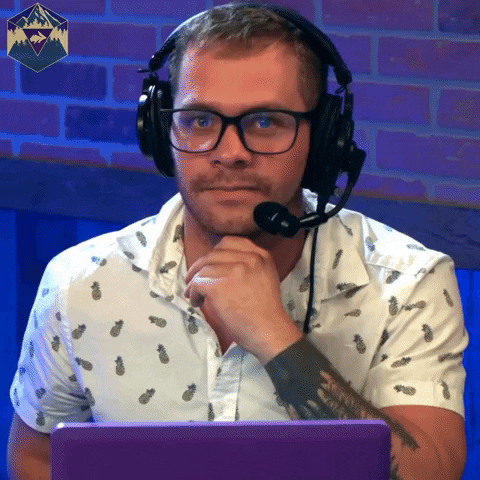 The entertainment and media market in the United States are expected to grow in the future. In 2016, the markets were valued at 56.1 billion U.S. dollars and are expected to grow to 64 billion U.S. dollars in 2020.
more
Networks are looking for ways to off-set advertising losses from the old style broadcast model. "Linear"Massive linear TV transformations are coming
These days, advertising is entering the new era of accurate targeting on television.
Will the rapid growth of Smart TV purchasing signify the end of TV advertising in the form we used to know? The answer to this question is yes and very soon.
Despite the obvious advantages of connected TV, this technology is only gaining in popularity. One day Smart TV will be largely preferred over the linear one, with when this will happen being only a matter of time. According to the study, the number of users who watched connected TV in 2016 grew by 58% compared to previous years. In 2021, it is estimated that the number of viewers will climb by around 21%.
more
With cord-cutting accelerating and over-the-top (OTT) viewing on the rise, outlays on TV ads will slip 0.5% in 2018 to
$69.87 billion
. As a result, TV's share of total US media ad expenditures will drop from 33.9% in 2017 to 31.6% this year.
. .
$69.87 billion
. .
U.S. TV Ad Spend Drops As Digital Ad Spend Climbs To $107B In 2018
-
more
With an 111 percent increase in impressions served over second quarter last year, connected TV (CTV) emerged as the top platform for video advertisers for the first time.
Thirty-eight percent of all impressions took place on CTV, edging out mobile's 30 percent, down from 33 percent from Q1 of this year.
more
CTA'S: Appointment calendar, Buy Now, Download Documents and more.
During the live event interactive Call-To-Actions "CTA's" can be dragged on-screen with your smartphone and clickable links will appear onto the screens of all viewers, where they can click or "tap" on CTA's when they appear to request more information, purchase a product and more, during the broadcast.
starts at 3:15 min.
Social Media Is a big deal but taggLive knocks it out of the park for Facebook Live users!Facebook Statistics
1.49 billion daily active users on Facebook on average for September 2018
2.27 billion monthly active users on Facebook as of September 30, 2018
More
20% of Facebook Videos Are Live Streams
With Instagram Live, Periscope and other services, live video has been bubbling for a while. In fact, 20% of videos are Live Broadcasts. And in June 2016, businesses were streaming six times more live videos on their Facebook Pages than they were in January when live video was first introduced.
sproutsocial.com/insights/facebook-stats-for-marketers/
[tag]
More
[/tag]
Video streaming is projected to be $70 billion!
Facebook and Instagram's estimated quarterly ad revenue.
Last quarter, Instagram generated an estimated $2 billion, or about 15 percent, of Facebook's $13 billion in ad revenue, according to estimates from Andy Hargreaves, a research analyst with KeyBanc Capital Markets
www.recode.net/2018/10/9/17938356/facebook-instagram-future-revenue-growth-kevin-systrom
[tag]
More
[/tag]
Why Is Facebook Live So Popular?
Dec. 14, 2018 - Spending Money On Facebook Ads is Over
If you've ever run a Facebook ad you know it can be expensive. Not only can it be expensive, often times you're unsure how to dissect the analytics, or what you were even charged for. Did they click, were these good leads? Should I bother with this again?
The days of your audience only being able to shop, learn more, or click around being limited to paid ads on social media is a thing of the past. You can now make ALL your video content shoppable and interactive on social media, allowing your audience to interact without being redirected to a URL outside of the social media platform. Even on their phone. Impossible you say? Well, you're right, it was before we created it, and now we have patents allowing that exact functionality inside of Facebook, Twitter, and LinkedIn.
How To Change Your Company Name on Facebook