Post by Mike on Mar 18, 2019 9:32:05 GMT -5
Video Ecosystem - Verb Technology Co. Inc. (VERB)
. (formerly nFusz Inc.) -
DD Home
- Anything not linked should be taken as opinion.
Consider a video rental business that has a massive, unlimited supply of videos, produced by thousands of creators with thousands of themes, just any kind of video you could think of...
Now imagine a much larger base of hungry marketers looking to rent those videos....
Verb has begun implementation of an expansive video eco-system platform where video content creators can sell, and Verb users can buy, sales and marketing template videos to which users can add Verb's trackable, interactive, clickable taggs.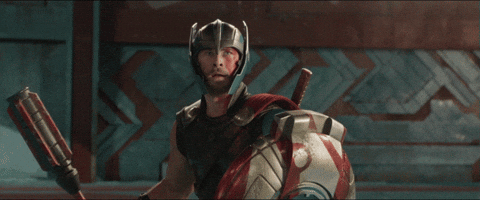 Access to the in-app marketplace will be free to browse, but use of the videos will be on a paid subscription basis. Verb will share revenue from the sales of the videos with the content creators whose videos are accepted into the marketplace after a quick review and approval process. Verb plans to make the video template marketplace available in most Verb interactive video applications.
Verb expects to have about 750,000 template videos available for sale in the marketplace at launch during the summer of 2019, providing users the high-quality video content they need to boost their sales and marketing initiatives.
Verb application subscribers will be able to download marketplace videos directly to their Verb video manager and simply, easily and intuitively add their choice of numerous trackable, interactive, clickable video tags.
The initial release will include video content oriented towards education, healthcare, direct sales, financial services, and much more
.
More
Tagg & Bag Video Store
Shop for the video you need, tag it & bag it!Direct Sales videoEducational videoHealthcare videoFinancial Services videoMarketing video
Entourage: Corporate approved videos for multiple users.
In addition to creating your own Marketing Videos with interactive taggs, Sales & Marketing teams can sign up for "Entourage" to provide access to a library of company approved videos automatically personalized for users in their system.
With Slidely & Verb, you can create the Ultimate Marketing Videos!
. . . . .
-
Getty Images
-
waymark
-
storyblocks
-
Shopify
Verb users will now be able to create a Shopify web store and add interactive taggs to their product videos that, when clicked, allow viewers to purchase products right in and through the video. "Providing our users an outlet to build their online presence through Shopify, and then market and sell their products using Verb's tagg video technology, reduces friction from the sales process and gives our users the power to grow their businesses rapidly.
. . . . . . . . . .
Tagg & Bag Interactive Video Store & Ecosystem
The video template store has effectively put Verb into the only
Interactive Video Rental Service
. Pure genius!
Verb has billed itself as a Software-as-a-Service (SaaS) product, just sign up to make and track your personal interactive videos...
Once the template store opens
,
it will also become a Video Ads as-a-Service (VAaaS)
Digital advertising spending worldwide in 2018
More
. . . .
(269.85 billion in U.S. Dollars)
. . .
North America will remain the top advertising market in 2018 at $232.48 billion and a 37.0% share of worldwide total media. Asia-Pacific will place second in regional media spend with $210.43 billion and one-third of global ad business.
More